Capturing Life's
Contrasts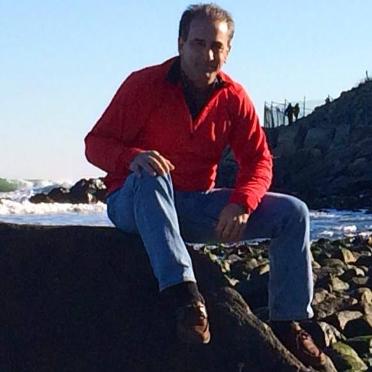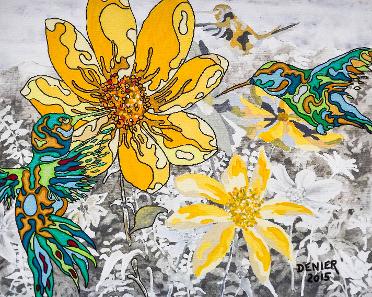 BIOGRAPHY
Born in Brooklyn, New York, I found myself in a tug of war between art and sports which would continue for most of my life.
I remember having an apron tied around my neck in kindergarten and painting on newsprint. The wooden easel was huge and I had access to so many paint colors. What a feeling of pride when I'd bring the paintings home and mom would put them on the wall. Of course nothing could compete with stickball, Ringolevio, Scully, Johnny on a Pony, touch football, and street hockey - all played at Veronica Place, our one-way, blacktop street.
Looking back, I realize that the place that has had the most impact on my art was the Berkshire Mountains in Massachusetts. My maternal grandparents owned the general store in Monterey and I spent many summers and holidays with them … so many paintings of winter scenes in that amazing area.
My parents decided that Long Island would probably be a healthier place to raise four kids, so when I was 10 we loaded up the station wagon and headed east to Lindenhurst. Great schools and an even better art department were in store for me at the local high school. If I wasn't playing baseball, lacrosse, soccer, or hockey I was sitting at the kitchen table painting. At the time, art was big and I was afforded everything I needed to keep exploring my creativity … of course I didn't know that was what I was doing at the time. I just figured that I was weaseling my way out of having to take a language. My entire senior year was spent doing watercolors. I even won first place in some kind of New York State High School art exhibit. It didn't register much with me though because I had already enlisted in the Air Force and would be heading to Texas the following October. Somehow I did very well on the ASVAB and they placed me in the Intelligence Service. Off to the National Security Agency for me. This would have been a great move if only I had realized it at the time. I just wanted to draw stuff. I spent the next four years doing what one does at the National Security Agency: painting a little bit, playing softball a lot and getting ready to move down to Georgia. Gotta love those southern accents. This Brooklyn boy didn't stand a chance after that.
Life happened during my time at North Georgia College and State University in Dahlonega. Working three jobs and going to school full time, I still managed to find time to raise a truly amazing daughter – Brittney. I also played softball every chance I got.
Pencil drawing, engraving, and batik were added to my art arsenal. Still, watercolor painting stayed front and center and was usually what I turned to when time permitted a choice. After a couple of years away from school, I returned to North Georgia College and State University and secured a Teaching Certificate, Art K-12. Fate jumped in and made sure that I wouldn't use that certificate. On the day of graduation, my brother, Curly, asked me to help expand his restaurant. Caruso's Italian Restaurant in Dahlonega had been our home away from home for several years and we worked well as a team. We did pizza as a hobby, but now had an opportunity to make it a big part of the business. We bought a pizza place that was going out of business and moved all the equipment to the vacant space next door. Caruso's/Curly's Pizza became a household name for the next 15 years. My artwork took a backseat.
After the restaurant phase ended, I found myself drawing again. CAD became a part of my everyday routine as I turned out submittal drawings for a hollow metal manufacturer. Several years later I found myself at an architectural firm in Gainesville, Georgia as a CADOP. Then in 2011 the slow economy helped put an end to that job. It is hard to explain but when I was told that I would be losing the job that I had been working at for the last thirteen years a sense of relief and peace came over me.
What to do now? Once before when faced with a major change in my life I chose to do something that I'd been wanting to do and started scuba diving. That was one of the best choices I have ever made and has added a wonderful dimension to my art. So now, after deciding that I would not sacrifice my ethics and principles for a paycheck, I'm building my own business. Painting full time and organizing the business side takes a lot of time, but is so much fun.
Enjoy my site and leave comments. Feel free to ask questions here or if you see me at a festival.
Mike
My Work
Watercolor and acrylic paintings have been my focus, although I'll try almost any art medium. At the moment, I am working exclusively in acrylic paint with hints of watercolor and batik mixed in. My work has taken on a surreal look. It puts you in that frame of time when you close your eyes at night or get ready to open them in the morning, not totally real and not quite dreaming. Is it real or imagined? This fusion of Realism, Surrealism and Folk art is fun, vibrant and thought provoking. Enjoy!
Whether you're looking for a small print or need help with a larger project, I would love to work with you. For now, phone and e-mail work best.
Feel free to look through my portfolio for a sample of my work. If you have any questions, please contact me at brofdino@yahoo.com.
Approach
My style and technique are broad and flexible, developed over years of training and experience.
Testimonials
Such wonderful work. I can't wait to hang an original piece on my wall. ~ Peggy Swain
I love your artwok. I have my eye on your colorful treefrogs. ~ Caroline Matarrese



4428 Camp Wahsega Road
Dahlonega, Ga.

(678) 617-2879